Ultra 2018 Lineup includes Afrojack, Alesso, Armin Van Buuren, Carl Cox, The Chainsmokers, David Guetts, and many more.
Image information:
This image is named
Ultra 2018 Lineup
and was uploaded to my article here:
Ultra Europe Survival Guide
. Please read the full guide for more context about
Ultra 2018 Lineup
photo, or find other related photos below.
From my Ultra Europe Survival Guide article: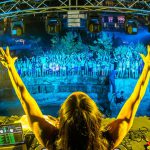 Ultra Europe Music Festival is practically a tradition now and is returning every year in Croatia. Music lovers from around the globe are able to enjoy world's top DJs in multiple destinations in Croatia. Ultra Europe has been canceled in 2020 due to the COVID-19 pandemic. You can get a refund on your ticket purchase, or save it for Ultra Europe... Read more »