During the hot July and August months Split events calendar is rather crammed with a variety of events, that will satisfy all ages and tendencies.
July and August are the months with the various selection of all kinds of cultural events.
If you happen to be passionate of any kind of music from blues&jazz, rock, local music, discotheque or oriental dance, Split Croatia won't disappoint you.
Some events has rather long tradition and importance. One of the most important cultural events in Split and Croatia is Split summer festival with a tradition of sixty years now.
This festival lasts more than 30 days from July 14th to Aug 14th. It's the mixture of theater, dance and music events, taking place in different city's venues from National Theater to Diocletian palaces.
One of the most suggestive places, inspired by the ancient ambient of the old part of the town is Peristyle Square, where each year on 14th July Split summer festival starts with a premiere of opera by Giuseppe Verdi "Aida" performed by Opera of the Croatian National Theater.
The city has various venues perfectly matching  to the type of event, from a traditional summer festival of opera, theater, dance, ultra rock concerts or beach parties.
Summer Split Events 2015
Here are the best festivals and events in Split to enjoy during your visit in July on various Split's venues:
Ultra Europe Week from July 9-15
Ultra Europe schedule
UE Warmup Party Split, July 9
UE Music Festival, July 10-12
UE Regatta, July 13, Bol, Brac island
Ultra Beach Hvar, July 14
UE Closing Party Vis, July 15
Where:
Split – Poljud Stadium, 8. Mediteranskih igara 2
Hvar – Hotel Amfora Grand Beach Resort
Info and tickets at Ultra Europe!
Ultra Europe is the biggest international event in the history of Croatia which is not only a musical spectacle, but a unique experience for visitors who can not only enjoy the music of currently world's best DJ's but can discover the Croatian coast and the Adriatic sea making this the ultimate destination music festival.

Over 180,000 visitors from more than 140 countries are expected on this year's edition of Ultra Europe during the seven days (July 9th – July 15th) in Split, Hvar, and Vis. They will get a chance to enjoy the music of world's biggest dance music artists such as Armin Van Buuren, Axwell & Ingrosso, Chemical Brothers, David Guetta, Hardwell and Tiesto.
The biggest, the most ultimate electronic dance festival in Europe will take place at Poljudska beauty as Poljud Stadium is usually called. This is one of the hottest Europe events, hosting over 100.000 people from the whole world.
This three days festival known as Ultra Europe will be held also in Hvar, Hvar island. For all those fans of Vicii, Armin van Buuren, Carl Cox, Nicky Romero, Krewella and many more this is a memorable event.
July 1-2 Open Air Concerts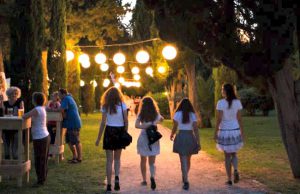 This open air concert under the name 'Sustipan's Night Dream' will take place at Sustipan hill. Find it on the map! The concert will be held on 1st and 2d of July starting at 21:30 PM. Visit their Facebook page!
Split Summer Festival 14th July to 14th August 2015
This traditional summer festival has reached its 60th edition. This festival of of opera, theater, dance and music will be held on different venues across the city old town. For info and tickets visit Summer Festival website.
The most attractive venue is Peristyle square in the heart of Diocletian palace as the most ideal location.
The festival lasts a month and will host many musical, theater and dance performances from Croatia and abroad.
Glenn Miller Orchestra:
In August, as part of a tour "Adriatic Tour 2015" – for the first time, Glenn Miller Orchestra will perform in Split on August 11th (on the Split Summer Festival).
Split Events August 2015
Split Beach Festival – August 7-8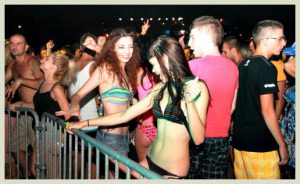 No Bacvice beach, No parties! The most popular Split beach Bacvice will be epicenter of parties goers.
Party in the shallow waters of Split's most popular beach will be a great hit.
After 2013 success with more than 7000 visitors, even this year Bacvice beach will be 'must be there' for two days of electronic music, dancing under sky and stars.
Where: Bacvice beach. Info and tickets – website!
Be prepared for two days dancing marathon from 9 PM to 5 AM conducted by UK DJ Dave Clarke plus ten top DJs from Croatia.
I would describe it as the biggest open-air discotheque in the world, where a stunning palm tree-lined Split promenade turns into a huge dancing floor. One of the most spectacular Split events.
Days of Diocletian – August 28-31
If you are interested in the town's historical background and want to participate in a cultural event that is unique for the region, you can visit Split during the famous Days of Diocletian. It's one of the most visited among all Split events.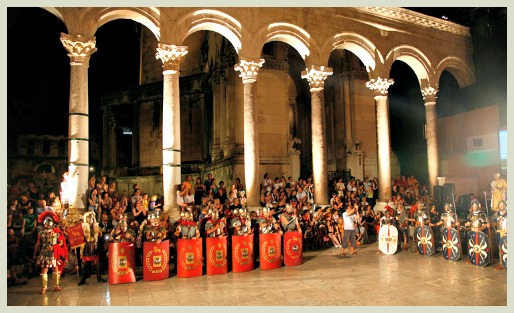 Where? Riva, Peristyle, the cellars of Diocletian's Palace.
These days will return Split inhabitants and their guests more than 1700 years ago. From the mid of August the Roman army will march through the streets of Split.
September Split Events
Cigar Smoking World Championship – September 4-6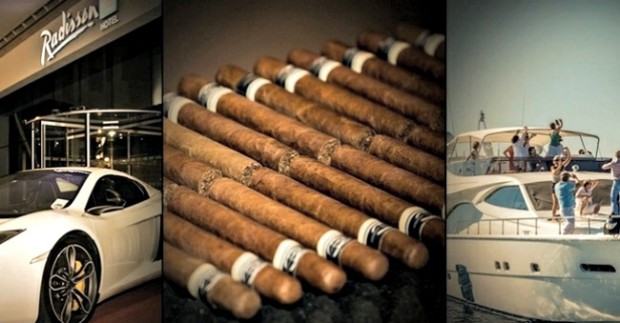 I don't smoke but this unusual world championships will take place in Split. For more info just visit Cigar Club Mareva's Facebook page.
Split Film Festival – September 12-19
Starting from September 12 to September 19, Split will once again become an important place for all art film lovers. For the twentieth time, Split Film Festival, one of the oldest and most Split events in Croatia, will show everything that should be watched in world of non-commercial film.
Festival will take place in three locations, cinemas Central, Karaman and Zlatna vrata. Map is available here.
September 22-27 – International Oldtimers Rally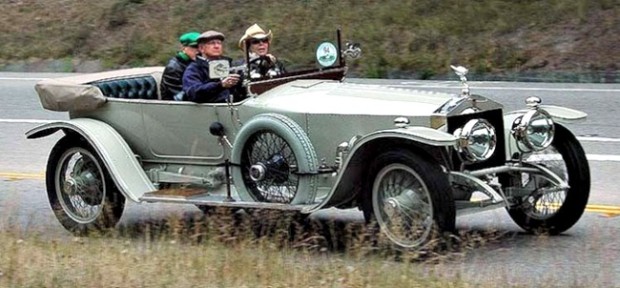 You like old-timer cars? If your answer is yes, Split is the place to be between September 22-27. Split will be a starting point of the international old-timers rally from Split-Hvar-Korcula-Dubrovnik-Kotor (Monte Negro) – Dubrovnik-Split-Skradin (Krka National Park). Get more info on Facebook or visit Split Old Timer Auto Club.