Shopping in Split can be a great fun. The most amazing thing about doing shopping  is,  you can also enjoy touring the main sightseeing points at the same time, as everything is going one in rather restricted central area.
If you are planning a vacation in Split you probably will need more information where to do shopping. Take a closer look at my shopping guide which will indicate some places where I do my own shopping.
Split Croatia, with over 200 thousands inhabitants, has a wide range of shopping options from shopping malls, open markets to small shops selling basically everything.
While walking the old Palace streets, you will notice that the the center of the palace boasts a wide variety of stalls, street vendors.
Where to do shopping in Split
There is a large choice of places and it all depends what you want to buy. If you are looking for fresh food and local product than:
For fresh fruit, vegetables and other local products, open air market place at the eastern side of the Diocletian Palace, called 'Pazar', is the place you are definitely going to like it.
If you are looking for fresh fish, than local fish market 'Ribarnica' is the place you should visit, but you have to be there early in the morning (07:00 AM) as the place is really bustling with locals. Find out more about these Split markets!
Beside the open green market, there is a market place at the eastern side of the Diocletian Palace offering everything you need and what you don't need at all. Cheap but low quality cloths and shoes from China.
The main area of shopping in Split is,  Marmontova street that runs from the Split waterfront promenade (Riva) all the way to Split National Theater. This marble-lined street is the main area t for designer and name-brand goods (particularly shoes).  There you'll find good quality stores feature Armani, Dolce and Gabbana, Esprit, Gulliver shoes, Benneton, La Coste, Robe di Kappa, Diesel, Gas.
Split Shopping Malls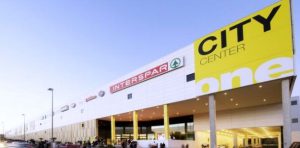 Split has four shopping malls worth visiting. Only two are situated in Split city area while other two are located outside:
Emmezeta mall is situated in Kastel Sucurac, 8 km from Split in Trogir direction, following the old road from Split to Trogir. This mall has about 40-50 shops, lots of clothes and shoe shops with few coffee bars and a restaurant.
Mercator is Split's second largest shopping mall, also situated 5 km outside of Split direction Trogir. There you'll find a large supermarket with 20 smaller shops.
Joker Mall Center – the newest shopping mall, situated 15-20 minutes walk from the city center. Joker offers more than 50 shops on 4 floors. Keep in mind that only McDonalds is on the ground floor of the mall.
City Center One – opened in 2010, is the largest shopping center in Dalmatia. The center is located in the eastern part of the city of Split. On three mall floors you have a big selection of shops, bars and restaurants.  To do shopping in Split at City Center One you have three local bus lines, N° 18, 6 and 3.
Discount Shopping in Split
Split has some special shops with good and low-cost products. On the map (further down) you can see my two favorite shops in Split:
German Lidl with two shops in Split offers very good products at very competitive prices.
Billa is an Austrian supermarket chain, where you can buy freshly prepared meals, like fried chicken, Gordon blue and other home made dishes.
Wine Shopping in Split
For wine lovers you should visit wine shop Terra that shares the space with a tavern Tinita located in a rustic old stone house not far from Bacvice beach.  The address is: Prilaz brace Kaliterna 6, Split.
The wine shop sells a variety of wines, sparkling wines and champagnes from around the world with a special attention to wines and spirits (rakija) from Dalmatia and Croatia.
Judita, gourmet & wine shop, set in the heart of old city, among the old city walls, offers top class Dalmatian wines and the finest virgin olive oil. It's located in Maruliceva street 1, tel: (+385-21) 35 51 47.
Shopping in Split Map
This map shows the main shopping malls, and my favorite places to buy groceries in Split.