A decision to stay seven days in Split is the best option, not only to extend your acquaintance of Split, but also to get to know the city's neighborhood.
Few cities like Split can propose you abundance of excursions, events and adventures, combining traditional beach holidays with experience of local history and culture of local people.
What I have proposed for one and three days in Split, can be applied for a week stay in Split, but this time planning can be done somehow in more restful way.
If you decide to visit Split in summer period, enjoying the beaches of Split, will be your the most important goal. If your wish to combine different types of tourist activities during one week, than follow some useful advices.
If you are looking for some Split outdoor adventures to be a part of your holidays, here are  some of outdoors activities in Split area and in a nearby neighborhood.
Where To Stay During Seven Days In Split?
It may seem irrelevant where to stay but from my experience, select hotels or apartments outside the urban core. The main reason for this advice refers to major tourist crowds in July and August.
Being a giant transport hub, in high season, Split is noisy and chaotic. Stay out the town center! For a week stay, establish your headquarter to nearby city district.
Take my advice and book your accommodation in Podstrana Croatia the most appropriate small Riviera for couples and families with children just a few steps from Split.
Why Podstrana? The vicinity of Split, excellent bus connections, beautiful beaches, natural beauty of centuries-old countryside, great choice of accommodation from apartments to comfortable hotels, are just some of the benefits of this little municipality.
How To Plan Seven Days In Split
It all depends on you, how you are going to plan your seven days stay in Split Croatia. You can start with three days schedule, starting from old town sightseeing and Split districts like Varos and Radunica.
Next day you can dedicate to visit Marjan hill and its beaches and third day you can devote to enjoy swimming and nightlife on Bacvice and Firule beaches.
The rest of four days can be arranged for visiting some nearby destinations, which depends on your tastes and types of activities you prefer:
Trogir and Ciovo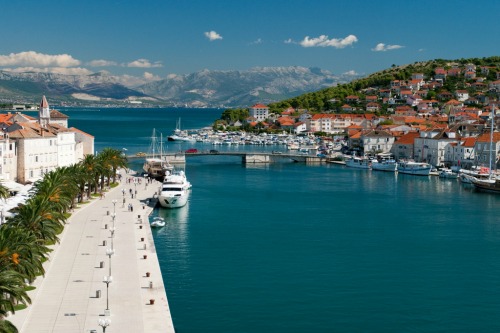 One of seven days in Split should be dedicated to another UNESCO town, Trogir town. Trogir is only 20 km from Split and it can be reached by different means of transportation.
On getting to Trogir Croatia page you will find useful information. If you prefer guided tours, Viator has the best offers for you.
Omis and Cetina River
A day excursion to Omis and Cetina river rafting. Find out more about adrenaline adventures  in Split County. You can visit Omis on your own, by car or if you prefer some organized Omis and rafting tours. (children are welcomed).
Bol town – Brac Island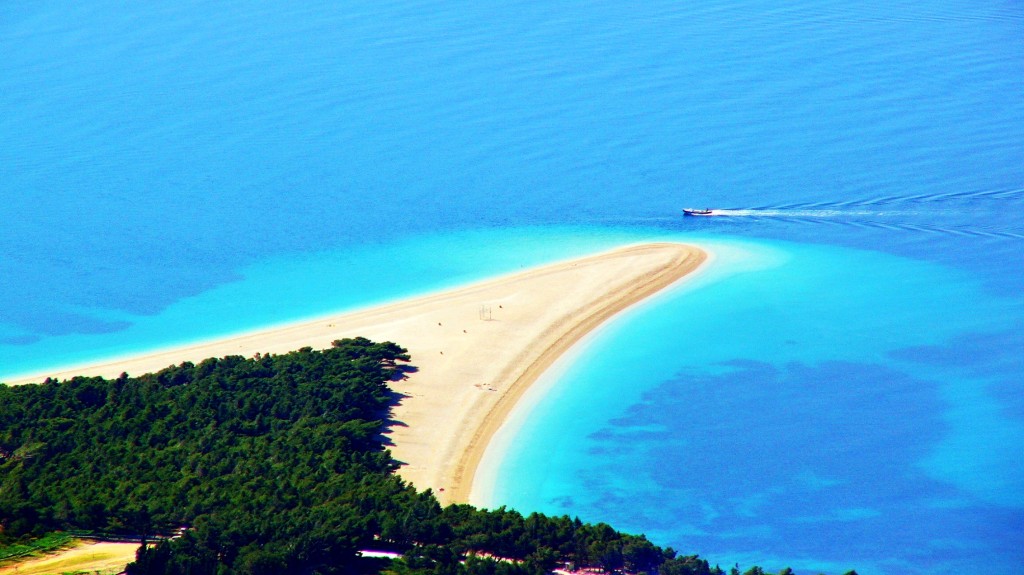 On Split day tours ideas, Bol town on Brac island is the must visit destination.
Situated on the south side of Mt. Vidova Gora (778 m – highest peak on islands of Adriatic) with it's numerous natural and historical attractions, Bol on Brac island with its famous and one of the most beautiful beaches in the world – Zlatni rat (Golden cape).
Plitvice Lakes National Park
During your seven days in Split, it will be a good idea to change the seaside scenery with some particular natural environment.
It occurs to me an idea to visit  Plitvice lakes Croatia's most famous national park, among the most beautiful sights in Europe.
Due to their natural diversity, they are part of the UNESCO World Heritage List.
The distance from Split to Plitvice Lakes is about 250 km and I suggest to take part of organized day tour with an expert guide! If you decide to visit Plitvice Lakes on your own, here are some useful information how to get to this National Park from Split, using public transportation.
Hvar Town – Hvar Island
Don't worry I cannot forget this island. Island of Hvar and Hvar town have been nominated for years among the world's 10 top attractive islands mainly for its mild climate and hospitable people.
Adding the fact of being the sunniest island with crystal clean sea, beautiful beaches, good food and wine, unspoiled environment with lavender scents everywhere, I am sure Hvar will satisfy the most demanding travelers.
Krka Waterfalls National Park
As an alternative during seven days in Split another natural park should be consider. Split to Krka National Park day tour by car is the nearest and the most relaxing spot to escape from Split heat or if it happens a day or two rainy days.
This National Park is much closer to Split than Plitvice Lakes. The journey from Split to Krka National Park should take from little more than 1 hour up to 1 hour and thirty minutes depending which route you will take.
For organized tours I suggest to contact Matt, a private guide.