Not visiting Dubrovnik while in Croatia is the same as traveling to Italy and miss seeing Rome.
The town of museums and festivals, the town of taverns and restaurants, the place of a mild Mediterranean climate and wonderful landscapes confirms the famous saying of the Irish writer:
"Those who look for a paradise on earth should come to this town." – Bernard Shaw
Isn't this a sufficient reason for you to set out for Dubrovnik and see if this statement is true?
Even the army of Hollywood special-effects experts are struggling to design a set as perfect and pure as Dubrovnik, which explains the town's increasing popularity as a filming location (Game of Thrones, Star Wars VII).
Dubrovnik Tour: Life of King's Landing
Discover where the Lannisters schemed, where Joffrey met his end, or visit the Littlefinger's brothel... This is a must-see tour for any serious Game of Thrones fan where you get to discover filming locations used in Seasons 2-5.
Dubrovnik town is a perfect combination of stone and sun that reflects off its ancient city walls with the azure waves sparkling beneath them. This UNESCO World Heritage city is a wow.
Dubrovnik Old City Map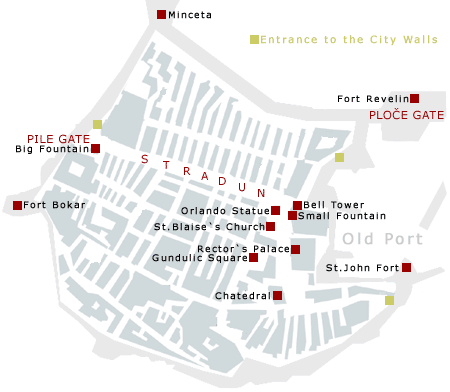 10 Things To Do and See in Dubrovnik
Dubrovnik Day Trip Ideas:
Don't just stay locked in your apartments. Consider making your vacation an active one, and take a few day trips to learn more about our history, culture, heritage, or participate in some adrenaline adventures and activities.
Below are a few ideas to get you started!
Make sure you also check all my articles about Dubrovnik to learn more about this fantastic destination! I also have a few great day trip ideas at the end of this guide so scroll down!
Dubrovnik "Karaka" ship romantic sunset cruise
Get a feel for our rich history by cruising around Dubrovnik in a traditional karaka (carrack) ship replica. Romantic dinner while sailing next to one of Adriatic's most beautiful destinations will be an evening to remember.
Dubrovnik Photo Slideshow:
Dubrovnik Accommodation Guide
Dubrovnik Croatia is far from being a cheap destination regardless of the type of accommodation you are looking for. Together with Hvar town, it is in fact the most expensive.
When I say this town is expensive, I am referring to the period of high season (July and August) and to hotel accommodation. In addition to high prices, huge amount of visitors and at times unbearable crowds is another problem you will face if you decide to be there in high season.
You should definitely make reservations in advance. It's essential as hotels and private accommodation can get can booked out quickly from June to September.
If you find difficulties, as an alternative you should consider the coast between Dubrovnik and Cavtat known as the "Dubrovnik Zupa" which is a prefect choice, particularly if you need to be close to the Dubrovnik airport. You can also find and affordable accommodation in "Dubrovnik Riviera" which is to the north of Dubrovnik town.
If you are planning to visit Dubrovnik in lower season, then the periods from May to June or September to October are the best. Not only you will find lower prices (sometimes 30% lower), but these periods are also far less crowded.
Dubrovnik Town Private Accommodation
Private accommodation is the best value for your accommodation budget. In recent years the offers in private sector have been tripled in quality and number.
Although the prices have increased in some places, many small inns, guesthouses, private rooms, apartments and hostels are still cheaper than staying in a hotel.
Private accommodation has some pros and cons compared to hotels. Renting an apartment is a more economical choice for families or a group of friends. Most apartments are equipped with a kitchen and all necessary appliances, so if you want to cook it can save you a great deal money spent on food.
If you opt to rent only a room rather than a full apartment, you should be aware of the possibility of having to share the house with the proprietor's family. You should also keep in mind that most owners will ask you for a minimum stay of two, three and even seven nights in the summer.
It's also important to know that for payment you must always have cash, as in most cases the owners do not accept Credit Cards.
Dubrovnik Town Accommodation By Districts
Dubrovnik Croatia, Ploce gate district at the eastern end of the Old City is considered the most prestigious residential area of Dubrovnik.

Beautiful gardens, charming villas, wonderful beaches and the best view of the Old Town. The most eminent hotels in Dubrovnik are located at Ploce. My favorite is Excelsior 5-stars hotel.
Majority of visitors are looking to stay in Dubrovnik old town where you can find Stradun (pronounced [stra(du?n]) or Placa, the most famous street in Dubrovnik, with rich cultural heritage and the most important monuments. Search for private accommodation inside the city walls!
Dubrovnik old town is bounded by steep hills and several well known districts just 2,5 km away or a 10 minutes bus ride.
Pile and Ploce gate are the western and eastern entrance to the Old Town, the vibrant areas with tourist information centers and bus stations to get you around Dubrovnik.
Villa Orsula Ploce gemstone!
Villa Orsula, a five stars boutique hotel, perfectly fits in Dubrovnik Croatia town's natural and ancient charms.
With only 13 rooms, two of them suites, this luxury gem carved in stone hillside with a terrace overlooking the Adriatic Sea and the ancient walls is definitely worth considering.
Hotel has no pool but owns a private beach located in Ploce district, neighboring two mythical hotels: Grand Villa Argentina and Hotel Excelsior.
Popular hotels in Ploce – See where others are staying!
Cheap hostels and apartments:
Need to find more cheap
hostels
? Try
Hostelworld
, it has the largest selection!
From there you can go and explore the nearby Dubrovnik town neighborhood:
Lapad
Lapad is a residential district on the western side of Dubrovnik Croatia town. It is connected with Old Town with bus connections (bus N° 6 and 4) running every 10 minutes.
In Lapad there is a vast selection of hotels and private accommodation, and the best Dubrovnik beaches are right at your fingertips.
Search hotels, apartments in Lapad!
Babin Kuk
Babin Kuk is a peninsula at the northern end of the Lapad, known for several five stars luxury hotels and Copacabana, Dubrovnik's longest pebble beach.
It is one of the greenest areas of Dubrovnik. Babin Kuk makes a great choice for families with children, seniors or beach lovers. Take a BUS LINE 6 Pile (Old Town) to Babin Kuk.
Check Valamar Croatia Dubrovnik hotels chain, a representative of international standard of quality service for a perfect holiday in Croatia.
Gruz
Gruz is the main Dubrovnik Croatia harbor. It has very good connections with the other parts of Dubrovnik by regular bus connections. Take a BUS LINE 8 Viktorija (Ploce) – Gruz.
If you are traveling to Dubrovnik by bus, your final bus station will be at Gruz Main Bus Station.
All ferries and catamarans to Elaphiti islands and island of Mljet are leaving from Gruz harbor.
Top Rated Dubrovnik Croatia Apartments
Dubrovnik Croatia Public Transport Map
From the bus station, take buses:
1a, 1b, 1c, 3 to Pile Gate
1a, 1b, 1c, 3, 7 to Gruz harbor
7 to Lapad and Babin Kuk
The best way to get around Dubrovnik is by local orange buses run by local Libertas Dubrovnik Company. In high season buses run from every 10 minutes to half hour.
The bus ticket costs €2 if you buy one from the bus driver (must have exact change), or €1.5 (at newspaper kiosks). Tickets are also available at most hotels receptions, travel agencies and main bus station (at Gruz district).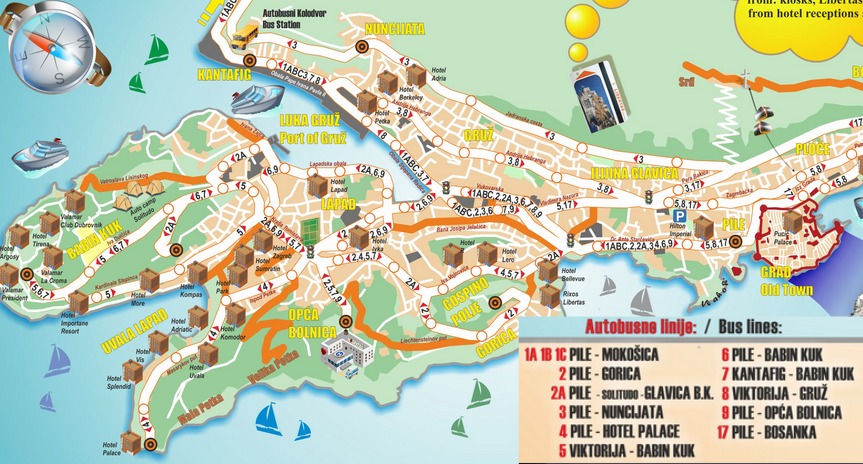 Dubrovnik Riviera And Zupa Guide
If you plan to visit Dubrovnik Croatia in high season (July and August) without booking in advance, you will probably face the problem in finding a suitable accommodation, either in hotels or in private accommodation.
In that case, Dubrovnik Riviera and Zupa are excellent alternatives to find cheaper accommodation and at the same time be close to Dubrovnik. To be more precise you need to differentiate Dubrovnik Riviera from Dubrovnik Zupa (Parish of Dubrovnik) because:
Dubrovnik riviera is a western area along the coast between Dubrovnik to Neum and Peljesac Peninsula, with small villages like Zaton, Orasac, Trsteno, Slano. The distance from Dubrovnik is from 8 km (Zaton) to 30 km (Slano).
Dubrovnik Zupa covers the area south of Dubrovnik, and includes small villages Kupari, Srebreno, Mlini, Plat and Cavtat. The distance from Dubrovnik to Cavtat is 22 km. Dubrovnik airport (Cilipi) is also located in this area.
If you want to avoid listening to airplanes constantly landing and taking off, you may want to consider staying in Riviera and not Zupa.
Local bus connections:
From Dubrovnik to Dubrovnik Zupa:
Bus Nr. 10 Dubrovnik – Cavtat. Price one way: 25 kuna (€3,5). It stops in all villages on the way.
The bus to Cavtat leaves from the old bus terminal in Gruz Port.
Tickets can only be bought on the bus.
Dubrovnik airport is situated approximately 20 km south of the old town in Dubrovnik Croatia and 6 km from Cavtat.
The airport shuttle bus will be stopping at the following bus stations: Main Bus Station in Gruz Port, old main bus station in Gruz, Cable Car station (above Old Town Dubrovnik) and bus stations at Srebreno and Plat.
From Dubrovnik to Dubrovnik Riviera:
Bus N°. 12 Dubrovnik – Slano. Price one way: 30 kuna (€4).
Bus N°. 15 Dubrovnik – Ston. Price one way: 60 kuna (€8).
Buses leaves from the old bus terminal in Gruz Port.
What to do and see in Dubrovnik?
Dubrovnik offers plenty of fun and entertainment for visitors, and if you're new to Croatia and this town then consider exploring it and spending a day with some of the following tours!
Take a walking tour of Dubrovnik
Take a boat tour to Elaphite Islands
Visit Korcula Island
Visit Mostar
Explore the National Park Mljet
Take a wine tasting tour of the region
Visit the city of Ston on Peljesac Peninsula
Take a Game of Thrones tour
Try rafting on river Tara
Or go paddling around the city walls
Dubrovnik Walking Tour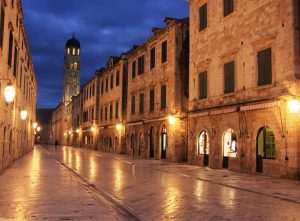 Explore the stunning architecture and rich history of this famous city on a brilliant walking tour. Discover magnificent buildings, palaces and treasures, and learn all about the stories and legends of Dubrovnik on this guided tour.
Highlights:
Witness Dubrovnik's rich history and culture
Discover Dubrovnik Old Town and its historical attractions
See the Onofrio's Fountain, St. Saviour's grandiose church and Sponza Palace
Explore the Cathedral, the Rector's Palace and Orlando's Column
Elaphiti Islands Boat Tour
Enjoy a full day cruise tour from Dubrovnik and discover the breathtaking beauty of the Elaphite Islands. Visit Lopud island and Šipan island and enjoy delicious lunch. Take pleasure in the untouched perks of the Adriatic and discover the secrets of Elaphite Islands!
Highlights:
Discover the breathtaking beauty of the Elaphite Islands
Learn about the legend of the island of St. Andrew
Find out why the Elaphites are also called the Deer Archipelago
Visit Lopud and Šipan and rest in their beauty
Full Day Tour to Korcula
Walk the old narrow streets, explore beautiful churches and palaces, see the birthplace of Marco Polo and taste fantastic wines from the Peljesac region. This full day tour will show you the highlights of Korcula town and island.
Highlights:
Discover the birthplace of Marco Polo- Korčula
Walk along narrow streets and admire the beauty of this beautiful island
Visit a winery in Pelješac and taste excellent wine typical for this region
Mostar Town Tour from Dubrovnik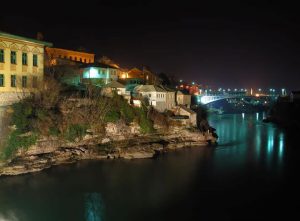 Discover the city of Mostar on this full-day tour from Dubrovnik. Enjoy the breathtaking views of the Neretva valley as you travel to Bosnia and Herzegovina. You will visit the small village of Počitelj and discover its history, before arriving to Mostar where you will explore the historic old town, beautiful cobbled streets and amazing architecture.
Highlights:
Discover the breathtaking views of the Neretva valley
Visit the small village Počitelj
Explore the town of Mostar and its beautiful Old Town
Walk along the cobbled streets and discover the Turkish influence on the town's architecture
Mljet Island Boat Tour from Dubrovnik
Join on a full day tour from Dubrovnik and discover one of the most attractive pearls of the Mediterranean. The island of Mljet is the largest island in the Dubrovnik archipelago, an island known for its stories and legends. Learn why the island of Mljet is also called the Green Island, and discover its lakes, monasteries and more.
Highlights:
Visit one of the most attractive pearls of the Mediterranean, National Park Mljet
Discover the mystic island of olives, vineyards and abundant forests
Explore the Veliko and Malo Jezero, Benedictine Monastery on the islet of St.Mary
See the best natural anchorage haven in the Adriatic, the Polače
Wine Tasting Tours from Dubrovnik
Discover the top Croatian wine regions and taste the best wines we have to offer. Learn about the local life, learn traditional wine making secrets and visit wine cellars where you can experience our domestic specialties.
Highlights:
Visit the Pelješac peninsula and its picturesque vineyards
Discover local life and traditions
Visit three wineries and taste the country's finest wines
Discover the town of Ston
Life of King's Landing: Game of Thrones Tour
Discover where the Lannisters schemed, where Joffrey met his end, or visit the Littlefinger's brothel… This is a must-see tour for any serious Game of Thrones fan where you get to discover filming locations used in Seasons 2-5.
Highlights:
Walk down the streets where Cersei had her walk of shame
See where she departed her daughter to Dorn
Visit Littlefinger's brothel
Visit the garden where Margery and Sansa spend lot of time talking about their king
Find everything that will make you feel like you are part of King's Landing
Rafting on Tara River
If you are looking for an adrenaline tour this is the one you have been looking for. Discover the greatest canyon in Europe with a crystal clear river, feel the amazing adrenaline rush, and make moments to remember.
Highlights:
Explore the breathatking River Tara
Enjoy in its purity "Tear of Europe"
Discover River's canyon, the greatest canyon in Europe
Tara canyon is under the protection of UNESCO
Ston & Korcula Tour from Dubrovnik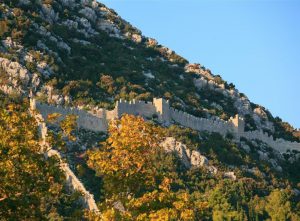 Discover the beautiful towns of Ston and Korcula. Walk on the amazing walls in Ston town (2nd largest in the world after Chinese Wall) and enjoy breathtaking views, and once you're done take another trip to fantastic Korcula town.
Highlights:
Visit the town of Ston
Taste fresh oysters in small village Draca
Discover beautiful Orebic
Explore the medieval city of Korcula
Visit the Treasury of the Abbey
Kayaking Around Dubrovnik Walls
You can combine sightseeing of Dubrovnik with a sea kayaking and snorkeling tour! Your professional guide to show you the secrets of Dubrovnik and take you to its top attractions, after which you can hop in your kayak to discover the other side of the walls.
After paddling around the city you can also visit Lokrum island for a snorkeling session, and all equipment is provided to you.
Highlights:
All necessary equipment included
Excellent value for money
Explore the local streets on a walking tour of the city
Fully narrated tour