Knowing the exact Split town position on Croatia map is pretty useful if you plan to visit Split, my birthplace.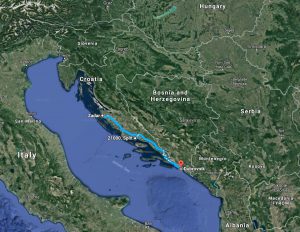 From my personal experience as a travel guide I have noticed that many first time visitors, particularly those coming from non European countries (like USA or Canada) are familiar much more with Dubrovnik rather than with Split.
Split is a capital of Split Dalmatia County, also called Central Dalmatia. It borders with Northern Dalmatia on the west and Zadar town as a capital, and with Southern Dalmatia on the south with Dubrovnik as the capital.
Take some time and give a glance at the map bellow to understand the strategic geographical position of Split town. More detailed information about Split town can be found on my Split city map, which will help you move around the town.
Split On Croatia Map
Split has a very advantageous position almost in the middle of Adriatic coast in front of Italian coast line. Population wise it's the largest city on the coast and the second one after Zagreb, Croatia's capital.
Split is a capital of the Central Dalmatian region which is divided in Northern (Zadar), Central and Southern (Dubrovnik) districts.
Ferries map with connections to Split
On the ferry map where it is used Italian name for Split (Spalato) it's obvious that this city has the best ferry connections for visitors traveling from Italian cities Ancona and Pescara (only in high season).
It used to be connected with regular ferries from Rijeka to Dubrovnik operated by Croatia national ferry company Jadrolinija, but from 2015 this service is indefinitely suspended.
For currently available routes between Italy and Croatia please refer to the search box above, or read my Italy to Split ferries guide.
Additional Split info:
If you have intention to visit Croatia coming from Italy, you will find this map very comprehensive to visualize all connections from Ancona, Pescara, Venice, Bari to Dubrovnik, Rijeka to Dubrovnik.
I have also added another map of Split's islands connected with frequent ferry lines below. These islands are only reachable from Split port.
Among "must-visit" are nearest and the highest Brac island (Bol village) with famous pebble beach in the form of the human tongue, Hvar island with the epithet of "Croatia's Madeira", or the furthest Vis island with its fabulous Blue Cave on the tiny Bisevo islet.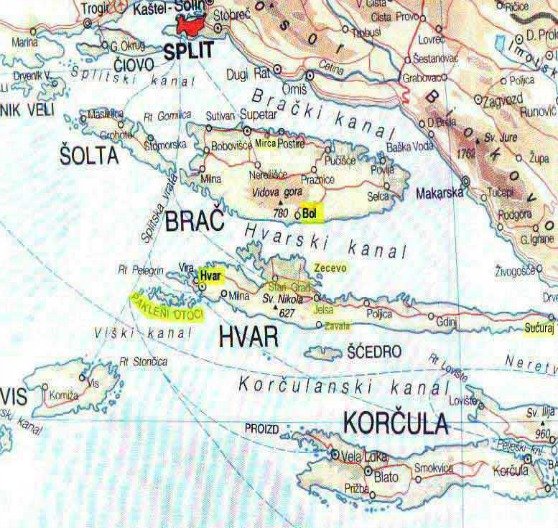 Finally I couldn't miss to show you the regional political layout with 21 counties (zupanije). The counties are primary territorial subdivisions of the Republic of Croatia that may help you with planning your visit to other parts of Croatia.
If you need more information on Croatian counties check Wikipedia.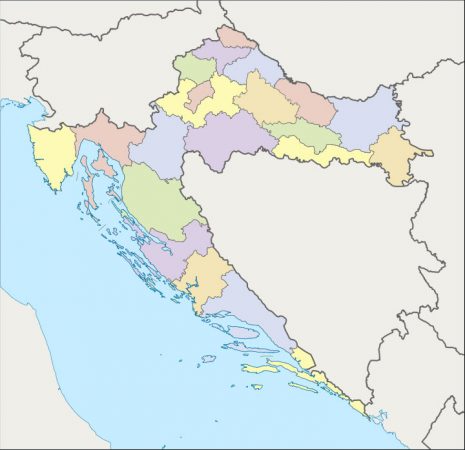 I hope these maps will be of some help for Split town visitors and help you get additional tourist information, so you can more easily find new and interesting places to discover.