Croatia is an increasingly popular tourist destination in Europe, with millions of visitors each year. It's one of the most beautiful Mediterranean countries with great weather, food, beaches and culture, and it's certainly worth visiting at least once in your lifetime.
There's a lot of misconceptions about Croatia: people still keep asking whether this country is at war, or if it's an Islamic country (neither is true). A surprising number of people, including those from Europe, don't even know where Croatia is. That's why this post will list the basic information about Croatia for those who are looking to visit.
Where is Croatia?
Croatia is located in south/southeast Europe. It borders Slovenia, Hungary, Serbia, Bosnia and Herzegovina, and Montenegro. Across the Adriatic Sea to the west is Italy.
Landmass totals 56,414 square kilometers (21,782 square miles), and water 128 square kilometers (49 square miles). Of over 1,000 islands the largest ones are Cres and Krk.
Weather in Croatia
Most of Croatia has a moderately warm and rainy continental climate, with temperature ranges between −3 °C (27 °F) in January and 18 °C (64 °F) in July. Most tourists visit the country in June, July and August to enjoy the warm weather across the Adriatic coast, but tourism is quite active throughout the year with a lot of different content for everyone's taste.
See also: Split Weather, or my pages about what to do in Split in:
Politics
Croatia is a unitary democratic parliamentary republic, with its current constitution adopted back in 1990. Croatia declared independence in 1991 and was internationally recognized by the United Nations in 1992. Following the declaration of independence the country was brought into a war with Serbia, which ended in August 1995.
Croatia has been a member of NATO since 2009, and set to become a fully-fledged member of the European Union in June 2013.
And no, Croatia is no longer at war. In fact it's one of the safest destinations to visit in Europe.
People
Croatia has a total population of 4.3 million, with Zagreb (capital) having 800,000. Most of the country's population consists of Croats with almost 90%, followed by Serbs (4.5%), Bosniaks, Hungarians, Italians, Slovenes, Germans, Czechs, Romani people and others (5.9%).
Despite being dominantly Caucasian and Catholic, Croats embrace people of all races or religions and you'll feel right at home.
See also: People of Split.
Religion
The main religions in Croatia are Roman Catholicism 88%, Orthodox Christianity 4.4%, with Islam constituting only 1.3%. Being a dominantly Christian country means there are many beautiful churches and cathedrals which are definitely worth visiting.
Despite signs of Christianity everywhere, most Croats keep their religious beliefs and customs to themselves, and the last thing you should expect to see is any kind of religious zealotry.
Language
The official language in Croatia is Croatian, with about 96% of citizens declaring it their native language. Due to certain similarities, Croats also understand Slovenian and Serbian quite well. Being a tourism-oriented country you can expect most people to understand English or German quite well. Croatian language uses the Latin alphabet.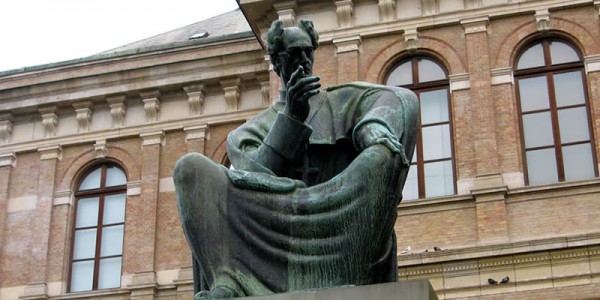 A 2009 survey revealed that 78% of Croats speak at least one foreign language, which in 49% of cases is English, 34% German and 14% Italian. Only 4% of the population speak Spanish and Russian, and 2% speak French.
You can expect younger citizens to speak English much better and more often than older ones who predominantly speak German or Italian. Also worth noting is that Italian language is much more popular along the coast, unlike in the continental part of the country where people mostly speak German.
Culture
Croatia is rich in history and culture, which is one of the most common reasons for visiting tourists. Most visitors are just looking to lay idle on a beach, but hundreds of museums, theaters, churches, cinemas, libraries, concerts and countless local cultural events are frequently visited by those looking for more content.
Currency
Official currency in Croatia is Kuna, with Euros widely accepted in tourist destinations. Most restaurants and shops will accept international credit cards or payment in either of these two currencies, and you can always withdraw local currency on any of the thousands of ATMs found on every corner.
For more information see Pero's Croatian Currency page!
You can also visit our General Information page, where you can find articles and guides on all important aspects of traveling to Croatia!
---
No matter what your preferences are I'm certain you'll have a great time if you decide to visit Croatia. We will be posting additional information about Croatia often on our blog and site, so be sure to stay tuned for our updates. We'll help you find the best places to visit, hook you up with affordable accommodation and make sure you enjoy your trip.